Keystone Real Estate
If you are looking to buy real estate in the Utah County area look no further than Keystone Real Estate: http://www.utahsrealtor.com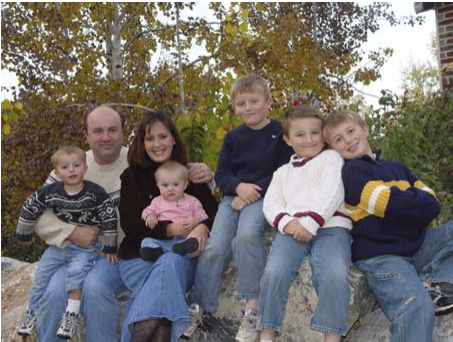 Your Real Estate Professional!
"Helping You Achieve Your Goals With Dedication, Performance & Experience!"
If you want Scott's eyes to light up, ask him about his family. He enjoys spending time with his wife and family. Whether working in the garden, playing tennis, or playing with his kids in the sand box it is easy to see that his family is the main focus in his life.
Measuring Success
Scott believes success is measured by the outlook taken in everyday challenges. In real estate or at home it is essential to build a foundation of support and to help every client reach their goals. Whether it is helping someone in buying their first home, teaching his children a new skill or helping you complete your financial objectives, making a positive impact on some one's life is one of successes greatest rewards. Scott feels himself lucky to be a real estate professional and is able to help his clients achieve their goals and dreams every day. His clients appreciate the support Scott gives them both before and after the sale.
Rock Solid Performance
Scott is committed to achieving goals. He feels it is essential to have goals. Scott enjoys setting goals in both his business and his personal life. "Realizing that you have accomplished a task that before sounded unrealistic or next to impossible gives one the ability to stand on that accomplishment, dig even deeper into ones self and then reach even farther." You will see that the reason Scott is one of the Utah County's top- producing Realtors is because of the hard work, dedication and peace of mind he gives to his clients.
Experience
For over 20 years Scott has been helping others buy and sell real estate in Utah County. He consistently looks for new ways to improve marketing real estate, staying well ahead of others in the profession. Whether it's using the internet to help reach clients around the world or teaching a class on why to buy real estate, Scott feels it is important to be able to deliver top notch performance to his clients. Scott has also purchased many different investment properties over the past 20 years. With his variety of real estate experiences, Scott not only relates to his clients from personal experiences on how to succeed, but fully understands the type of real estate needs of every individual. "When my clients realize that I am speaking from experience and not just spouting sales hype, their questions become more focused and the trust becomes genuine. I have had many clients feel so comfortable that they have ended up buying 3 or 4 properties for investments rather than just the one they initially came in for." Scott feels that a well informed buyer is a satisfied buyer and satisfied buyers make the sale and the project a success.
Call Scott for all your Real Estate needs. You'll be glad you did!